About Us


Nordson Electronic Co.,Limited was founded in 2006, and now we are one of the most professional and comprehensive providers of access control solution in China.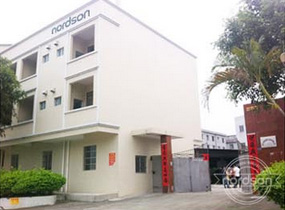 Nordson Electronic Co., Limited was founded in 2006, and now we are one of the most professional and comprehensive providers of access control solution in China.



After years of arduous pioneering,we create apowerful capabilities of product development and manufacturing. Our businesss cope involves magnetic lock, bolt lock, strike lock, door contract, access controller,automatic door operator and access control solution.



Nordson pursuited for excellence all the time. We make the brand to be top-ranking in China with advanced crafts and rigorous technologies.Up to now, all our products pass the certifications of CE, RoHS, and also passthe quality test of security products by China's Ministry of Public Security.Nordson's products sell and be agent in more than 100 countries and regions,such as USA, EU, Middle East, Southeast Asia, Australia, Brazil, India,Russiaetc.. Besides, Nordson provides OEM and ODM services also. Nordson's products are widely used in business institutions, government agencies,residential communities,universities,etc.

In future, Nordson will pursuited for more excellent performance,and provide more new items and better services. Our customers will grow together with us, to be strong in the process Nordson become the most powerful enterprise of security system in China.

History
2006 Nordson was founed.
We were agent to sell electric locks and access control system products.
2008 Nordson Electronic sopened a factory.
We supplied electric locks for building projects and customized production for OEM customers.
2010 Nordson Electronics Co., Limited was founded in HongKong.
We fully entered the HongKong market.
2012 International Trade Department of Nordson Electronics(Shenzhen) is founded.
We were absorbed to oversea maketing and development.
2014 The trademark "Nordson"was registered in China mainland.
We were concentrated on product development and branding.
2015 We are opening up a new age of access control.



The excellent quality makes our display self-confident and worth



1. Production environment.
2. Electronic lock assembling.
3. Weekly quality meeting, meeting to be held continuously to improve thequality and technology of the products, processing & materials and qualityby quality/manufacture R&D/purchase department.




4. Punch-molding the component for electronic lock.
5. Tests of semi-finished products.
6. Electroplating Zinc on the magnet lock.



7. The pouring of sealant into the magnet in thedustless workshop.
8. Polishing the magnet and the bracket with big auto-water grinding machine.
9. Research & Development Department. The whole member continuously improveand innovate the product adhere to the design idea of "condensing thetechnology, creating the classic" which made by the higher electronic engineers and professional design engineers.