Prison Safe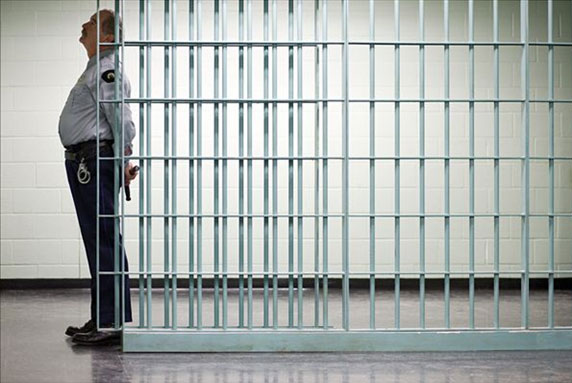 NORDSON Prison Safe
<> Channel security Management
<> Personnel Tracking
<> Expansion Personnel rights management
<> VIdeo Monitoring and Real-time Photos
<> Alarm Output and Fire Control Controller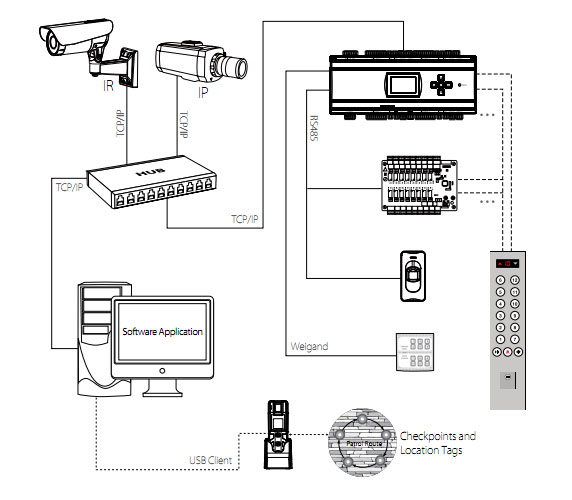 <> Channel security Management
> Each access controller can hold 20,000 users, for example, single door controller can manage 20,000 users; for two-door controller, if door #1 manage 5,000 users, then door #2 can manage at most 15,000 cards, so as to the four-door contoller.
> 100,000 event buffers can be stored offline. Every event buffer includes informations such as card #, time, address, getting across or not etc. If the storage space overloaded, old information will be deleted automatically so to save space for new records. Your option to activate whether to record button unlocking and alarm information, if unactivated, button unlocking and alarm information will not be recorded.
<> Personnel Tracking
Access Control System can track student's activities such as the time of entering or leaving school. Access Control System can conveniently check such attendance status as late to school, absenteeism and leave early etc., which helps to supervise student status and realize scientific managament.
> Real time monitor each card swiping,. Can display the card holder ' s photo which was prestored in the software, so the security guard can check if the card holder is the one intended to unlock the door. If magnete lines are connected, you can check which door is open or close. Valid cards swiping records will be marked in green; invalid card swiping records will be in orange and alarm records will be in red so to call the security guard ' s attention. If video monitor device installed, it can record the real time video and photo when you swipe the card.
<> Expansion Personnel rights management
Intimidation alarm
Alarm for invalid card swiping
Anti-passback and anti-tail
Interlocking
Unlock the door by multi-card
Normal open and normal closing at certain time
Record unlocking by button
Can set that certain person excluded from time attendance list
<> VIdeo Monitoring and Real-time Photos
If video equipment connected, it can capture your photos and 3 seconds vedio record when you swip the card or turn on the button. It ' s convenient for the administrator to check if the card holder is the one owns the card. And afterwards you can check the records. But this function requires both the computer and software vedio supervision interface are in operation.
<> Alarm Output and Fire Control Controller
Access Control System can interwork with fire system. Once an event occurs, Access Control System can quickly open the door and create on-site alarm to help students escaping from dangerous zone.
> Connect with the infrared sense probe, sense organ or door magnet, if someone break in illegally, the infrared sense organ will start the alarm system.
> Need to connect with the gas sense organ, smoke sense organ etc.
Connect with the emergency button, if robbery happen inside the room, people can push the emergency button and alarm will be started.Flexible Sat time and attendance setting